Get the best out of your horse?
Improve the strength and flexibility of both you and your horse?
Learn new techniques to improve performance?
Build trust and really connect and work with your horse's natural energy?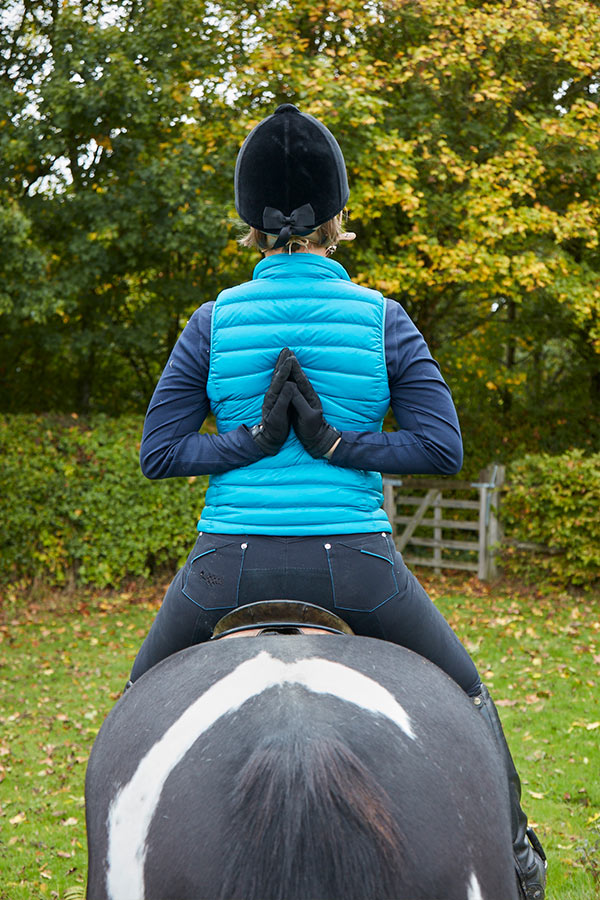 We have created a revolutionary new program to transform the strength & flexibility of both you and your horse, combining the ancient wisdom of yoga with the modern science of rider biomechanics.
EquiYoga is a unique combination of ridden exercises on your horse and mat work in the studio to improve suppleness & fitness of both horse and rider. The course runs for a month and includes 4 weekly yoga classes with Lizi and 4 weekly clinics with Fiona (limited to 4 horses per class) No previous yoga experience is necessary.
The meaning of yoga is UNION (of your mind, body & spirit)
EquiYoga takes this one step further to allow a connection with your horse that will improve performance in any discipline.